Date/Time
Date(s) - May 15, 2019
12:00 pm - 1:30 pm
Calendar Download
iCal
Location
University of Maryland BioPark
801 W Baltimore Street, Invent and Advance Room
Baltimore, MD 21201
We hope you can join us for the May LAI Baltimore luncheon. The topic will be "Tax Increment Financing in Maryland" presented by LAI Board Member, Nathan S. Betnun of Stifel Nicolaus and LAI Member, Emily Metzler of MuniCap.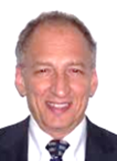 Nathan S. Betnun is a Managing Director in the Baltimore office of the Public Finance Department of Stifel Nicolaus. He has more than 35 years of public finance experience on several billion dollars of bond financings. He has served as lead investment banker on the majority of all TIFs and special taxing district bond issues in Maryland, the largest TIFs at the time in Virginia and Texas, the largest land-secured special district financing at the time in Illinois, and two national winners of Excellence in Development Finance awards by the Council of Development Finance Agencies. He also served for six years as Assistant Director of the Maryland Community Development Administration.
He is Vice President for Programs of the Baltimore Chapter of LAI, a member of the national Public Private Partnership Council of ULI and a member of the Baltimore-Washington area ULI Transit-Oriented Development Council.
Mr. Betnun received a Ph.D. from M.I.T. with a specialization in real estate finance. He authored the "Development District Bond Financing: The Good and the Bad" published in the Municipal Finance Journal and the book Housing Finance Agencies: States Compared with HUD.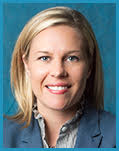 Emily Metzler is Senior Vice President and has served over ten years as part of the MuniCap team. Ms. Metzler is passionate about real estate, furthering economic development opportunities, and assisting with the critical thinking aspect of creative funding mechanisms. In her position, Ms. Metzler manages over fifty different large-scale, catalytic development projects and actively participates in all aspects of the financial structure of each deal from conception to capitalization, implementation, and administration post issuance. In addition, she is responsible for new business development efforts in the markets for which she serves. Clients include public entities such as Fairfax County, VA, Howard County, MD, and Montgomery County, MD, as well as private entities such as Gaylord, Forest City, Related Companies, Newland, and PN Hoffman. Since joining MuniCap, Ms. Metzler has assisted with the issuance of publicly marketed bonds in excess of $1.2 billion. Furthermore, she worked extensively on the Southwest Waterfront bond offering in the amount of $145,000,000, which received the highest bond rating in the District of Columbia for a comparable bond issuance, and the first ever bonds to be issued in the State of New York secured solely with special assessments pledged as security.
Ms. Metzler is a 2005 graduate of Clarion University. She graduated with a degree in both real estate and finance. Ms. Metzler was an active member of the Financial Management Association, played intramural basketball, and obtained her real estate license for the Commonwealth of Pennsylvania during her college career.
Following graduation from Clarion University, Ms. Metzler was hired into the management program at National City Bank, now PNC, where ultimately, she maintained the role of a branch manager and business lending banker before being hired at MuniCap.
Ms. Metzler is active in multiple organizations including the Association of Public Finance Professionals, Council of Development Finance Agencies, Women in Public Finance, and she is a registered Municipal Advisor (Series 50).
Click here to register.