Map Unavailable
Date/Time
Date(s) - July 22, 2020
12:00 pm - 1:15 pm
Calendar Download
iCal
Location
Zoom Meeting
7 St. Paul Street
Baltimore, MD 21202
Please join Lambda Alpha International's Baltimore Chapter for our July Virtual Presentation on Wednesday, July 22nd from 12-1pm. The presentation will feature Kevin Lindamood, MSW, President and CEO of Health Care for the Homeless and Dan McCarthy, Executive Director at Episcopal Housing Corporation.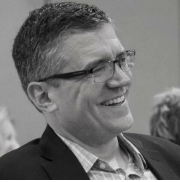 Kevin Lindamood is the President and Chief Executive Officer of Health Care for the Homeless, Maryland's leading provider of integrated health services and supportive housing for individuals and families experiencing homelessness. He heads a diverse leadership team working to deliver quality "whole person" care, to develop sustainable business models for affordable housing development and supportive housing services, to improve health outcomes for vulnerable populations, and to support a multi-disciplinary, values-driven workforce. Kevin has more than 25 years of experience working at the intersections of homelessness, health and housing—as an outreach worker, clinician, public policy advocate, and nonprofit administrator.
Kevin works locally and nationally to address poverty and homelessness. He is a past President and strategic planning committee member of the National Health Care for the Homeless Council and serves on the Boards of Behavioral Health System Baltimore and The Journey Home – Baltimore's Continuum of Care. Kevin served for 18 years on the Maryland Medicaid Advisory Committee, 14 years as Chair. He previously taught health policy at the University of Maryland School of Social Work and speaks frequently throughout the community. Follow him on twitter @KevinLindamood.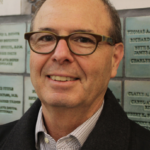 Daniel McCarthy has served as the executive director of the Episcopal Housing Corporation since 1996. EHC's mission is three fold: to be a technical resource to Episcopal parishes and non-profit organizations wishing to pursue the development of affordable housing projects, to own and operate affordable housing and community facilities and to engage in community building projects through partnerships with neighborhood based partners.
Mr. McCarthy has been employed in the field of housing and community development for over twenty years. He entered the field of community development with the Prince George's County Department of Housing and Community Development after completing a Master of Arts program at the University of Maryland in Urban Studies with a focus on affordable housing finance and development.
After graduating from the University of Rhode Island, Mr. McCarthy began his professional career with the U.S. Department of Labor in Washington D.C. working as an economist. Mr. McCarthy began his career in affordable housing development with the Community Building Group of Baltimore where his primary responsibilities were construction management and sale of properties to first time home buyers in Baltimore and Prince George's County.
If you have any questions, you can contact:
Matthew L. Kimball, President, Baltimore Chapter
mlkimball@nilesbarton.com, (410) 783-6354