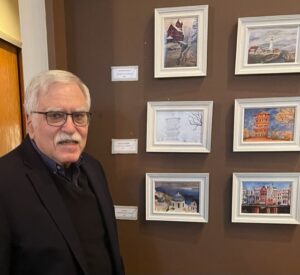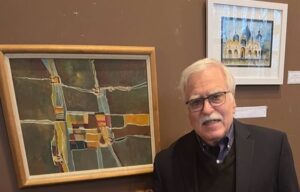 Come and enjoy oil paintings, photography, water colors, quilts, and acrylics by Cross Keys residents. LAI Baltimore member Joe Nathanson's art will be featured.
Joe Nathanson, a retired urban planner and community development consultant, was introduced to oil painting while in high school in Philadelphia. In more recent years he has taken up watercolor, which he pursues with colleagues at Renaissance Institute ( life-long learning hosted by Notre Dame University of Maryland).
Works will be on display at The Village Club during the month of March.  Hours are Monday through Friday, 10-3.
Village Club House, 5100 Falls Road, Village of Cross Keys